Attorney Kay Snyder Wins Top 10 Family Law Attorney Award
We are proud to announce that attorney Kay Snyder has been awarded the title of the Top 10 Family Law Attorneys in Minnesota. As a Minnesota divorce lawyer, Kay is a member of an elite group of family law attorneys practicing in Minnesota entrusted with this distinction. Attorney Kay Snyder wins the award as a partner at Jeddeloh Snyder Stommes; she brings her extensive knowledge and expertise as a divorce lawyer and divorce attorney in St. Cloud, MN.
About the Award
The National Academy of Family Law Attorneys (NAFLA) recognizes the top family lawyers in the nation. The winners of this award are chosen from over a million family law attorneys. Less than 1% of family law attorneys are eligible for this prestigious award. They are considered and selected based on their caliber of knowledge, skill, experience, expertise, and success as a Minnesota family law attorney.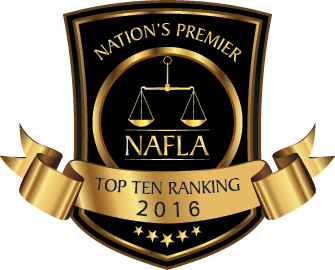 To be eligible for this award, an attorney must be nominated by a licensed practicing attorney or one of the NAFLA research staff. They must also meet the minimum requirements of membership in the NAFLA. To advance in the selection process, the selection committee then chooses 50 attorneys from each state. The NAFLA Board of Governors then officially selects the Top 10 in each state.
What is the NAFLA?
The NAFLA is a professional organization that is dedicated to recognizing and promoting the best family law attorneys in the United States. With their thorough and rigorous selection process, the NAFLA seeks to offer the highest quality legal representation for family law.
About Kay Snyder
Kay Snyder is a family law attorney in St. Cloud, Minnesota. As a divorce lawyer in Minnesota, Kay has three office locations – St. Cloud, Big Lake, and Cold Spring, Minnesota.
Contact Central Minnesota's Top Divorce & Family Law Attorney
Attorney Kay Snyder works tirelessly to help navigate you through a divorce, asset division, spousal maintenance, child custody, and child support. Get the aggressive representation you need. Make an appointment with the best divorce and family lawyer, Kay Snyder.