Spousal Maintenance & Family Law in St Cloud MN
Divorce and separation often times will bring up the options of financial support between former spouses, this is called spousal maintenance or alimony. While not necessarily required, Spousal Maintenance can be a way for a person to remain financially stable in the event of a divorce. A qualified family law attorney is well versed in spousal maintenance requirements and will help you determine if it is an option for your divorce. 
Contact Top Rated Divorce Attorney & Family Law Attorney in St Cloud MN
What is Spousal Maintenance in Minnesota? 
Spousal maintenance, sometimes referred to as alimony, is when one former spouse uses part of their earnings to support the other former spouse. The spouse with the lesser income is typically the one who is awarded this payment. This can either be temporary or permanent and it can be changed or terminated in the future. Contacting a family law attorney is the best way to determine if this is an option in your divorce.
Who qualifies for Spousal Maintenance?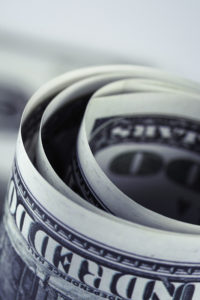 Often the former spouse that was considered the homemaker during the marriage is the one who may be awarded this type of payment. One spouse may have been providing the family income while the other stayed home to take care of the household. When a divorce is filed, the homemaker may need some financial support until they can start earning their own income. There are other qualifying options for spousal maintenance as well, it is important to consult with a St Cloud MN divorce attorney & family law attorney to find out specifics.
What factors are considered for Spousal Maintenance?
There are some things that are taken into consideration when awarding a spousal maintenance payment while going through a divorce or separation. This includes the standard of living for both parties during marriage, the length of the marriage, and the contributions of the homemaker during the marriage. Each of these factors will be considered when consulting with your divorce attorney. A qualified divorce attorney will be able to answer your questions about spousal maintenance or alimony and any other family law questions you may have about your divorce.  
NEED HELP?
Get your divorce and family law questions about spousal maintenance, or alimony, answered quickly. Contact the St Cloud MN area's best divorce attorney and spousal maintenance attorney today.
Contact Our Divorce Attorney Office
Contact a Family Law Attorney in St Cloud MN
Divorce can be a difficult situation. Our experience as a Divorce Attorney office will help you with all of your spousal maintenance and family law needs. Contact us to set up an appointment with St Cloud MN's most experienced and well-trusted family law attorney and divorce attorney to answer your questions about spousal maintenance.
Get an appointment